Reduce Debt: Business Debt Help, Personal Debt Help, Healthcare Debt Help- Contingent Fees
No fee unless your debt is resolved*
Negotiation to Avoid Litigation™
Complete debt management, debt planning, & debt reduction legal services
Services are for "pre-lawsuit" debts, meaning that no lawsuit for the debt has been filed or served.
We work for debtors against banks, landlords, medical service providers, product vendors, home service providers, private lenders, lawyers, business partners, collection agencies, debt buyers, utility providers, and any party seeking monies owed, or to whom or which payments from a consumer or business will become due. (We do not provide credit card help unless the amounts owed have been charged-off; we do not provide auto loan debt help.)
We re-negotiate business contracts (including loan agreeements, transactional agreements, and leases) to prevent defaults.
*Debt Resolution = A written agreement signed by a creditor or counterparty in accordance with the attorney-client engagement letter's definition of "resolved debt".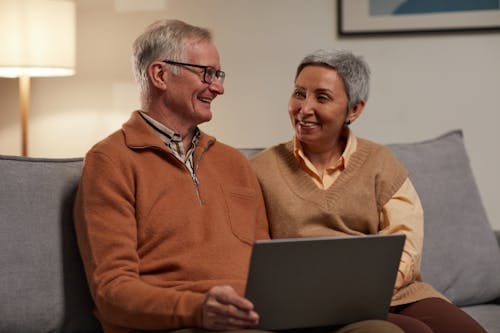 We can make attempts to reduce a debt or set-up a payment plan for the following types of situations related to debts or obligations of over $1,500.00 in value (in individual or total aggregate value):
Business Debt –  Debt arising out of: A business transaction; purchase and receipt of a product or service, or; nonpayment of a business loan.
Personal Debt – Debt arising out of: Receipt of a service; receipt of a product; a personal loan (other than from a credit card company, unless charged-off); a health care related service; monies alleged to be owed for any purpose.
Credit Card Debt- Charged-off – Charged-off credit card debt means that your credit card company sold the debt to a "debt buyer" which is now attempting to collect the debt on its own or through a collection agency. We only fight charged-off debt.
Medical or Healthcare Debt – Learn more here.
Attorney/Lawyer Communications: A communication (letter, email, or phone call) from an attorney representing a creditor requesting your response or a payment.
Debt Collector Debt– A communication (letter, email, or phone call) from a person or company claiming to be collecting any of the above on behalf of another person or party (that is not credit card related).
Debt Buyer Debt– A notice (letter, email,or phone call) from a person or company stating that they are now the owners of a debt related to any of the above that they have purchased from another person or party (*we will negotiate credit card debt with debt buyers).
Contract Obligations– If you owe money, or will owe money in the future under a contract, we can try to re-negotiate payment or other contract terms.
Fraudulent Debt Claims – Any claim of money due that you believe to be fraudulent and untrue.
Identitity Theft – Stolen identity or personal information used to open accounts, borrow money, incur obligations, run-up charges, obtain identifications. We will work with companies, banks, or the government to set the record straight, remedy the problem, pull the laws, reverse charges, get money back, and pursue criminals.
Please note:
-We handle New York debts, only, and for at least $1,500.00 (individually or aggregated).
–We do not handle credit card debts, unless they are charged-off.
-If a lawsuit has already been filed, we will not take the case on the contingent-fee basis.
-Payment plans: In some cases, a payment plan with a creditor may be established to payout a debt over time.
-We must agree that the amount you agree to settle is realistic or we will not take the case. Even if you may file bankruptcy, a creditor still has to be confronted with a reasonable number as part of a negotiation. Unless the amount owed is completely false and fraudulent, we will not take clients that want to pay nothing or a tiny amount to settle the debt, since it will not be accepted by the creditor. There must be some effort and ability to pay some portion of the debt.
(If no written settlement agreement is made, after six months without further contact by the alleged creditor, the debt will be considered settled, with the legal fee earned.)
-Legal fee may be a percentage of debt reduced or a flat fee, depending on the case.
If a lawsuit is filed before we are able (or unable) to reduce your debt, we can discuss your potential defenses, potential costs, and potential next steps.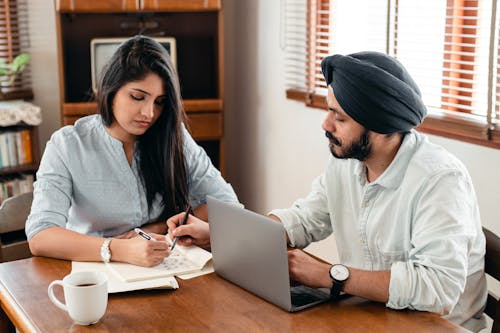 Process:
-We will review your case develop a legal position or defense to payment and attempt to negotiate the amount owed down to a lesser amount or set-up a payment plan.
-We will require an engagment letter to be signed setting forth the terms of service.
-You will provide us with any and all documentation from the case (bills, contracts, receipts, letters, emails, record of phone calls, etc.).
-If both of this firm and you agree to the reduced amount we will attempt to have accepted by the creditor within an agreed timeframe, you will pay our legal fee into our attorney escrow account, to be drawn on if there is Debt Resolution, or returned to the client if not.
-We will prepare and/or negotiate a prepared settlement agreement.
If going to court is the only option after other efforts fail, at least you will be prepared with substantive and procedural knowledge, defenses, and options for legal counsel.
You may be taxed by the IRS or New York State on any amount of debt reduction. Check with your accountant to be certain of the tax implications of reducing a debt.
___________________________________________________________________
Note:
*We do not handle car loan defaults or credit card debt (unless the collection action is by a debt buyer and not the original company and/or the amount owed has been charged-off).
*If we take the case with the goal of reducing the amount of an obligation, you will be required to place our legal fee in our attorney escrow account, to be paid to this firm upon a Debt Resolution. If no written agreement of resolution is achieved, the legal fee is returned to client.
Debt Resolution = A written agreement signed by a creditor or counterparty in accordance with the attorney-client engagement letter's definition of "Debt Resolution", even if clients fails to accept or pay the settlement amount or terms that he or she requests this firm to work to secure.
*If litigation is eventually pursued, it would be on an hourly-fee basis.
*Individual case facts will cause different case outcomes.
Images on this webpage are actors used to portray clients. Actual clients' identities and confidentialities are always protected.